This Bride Wrote An Open Letter..To His High School Girlfriend
A bride-to-be's open letter to her fiancé's high school girlfriend has gone viral. She called it 'You May Have Worn The Prom Dress With Him, But I Get To Wear The Wedding Dress'. It was published on The Odyssey, and bride Victoria Higgins admitted to being jealous of the girl her fiance took to his prom, but bragged about being the woman who gets to marry him. She wrote 'I wish that I could say I'm sorry it didn't work out for you, but I can't', adding that it 'kills her' that she didn't know her partner in high school and get to cheer him on at sports matches.Her letter has now gone viral, concerning readers with her irrational jealousy.
In the letter , Higgins wrote that while many teenage girls think they will marry their high school boyfriends, she was the one to who he proposed to. She said: 'You had your time, and now I get the wedding. You got to dress up in high school, but I get to dress up for my wedding with him.He may have put a corsage on your wrist, but he will be putting the wedding ring on my finger.'
She confessed to experiencing huge jealousy at not sharing the milestones of a teenage romance with him. She wrote: 'It kills me that I couldn't be there for him because I know I would have actually been there wholeheartedly. I would have done it out of love, not as a popularity appearance.'Higgins told the ex girlfriend that she wasn't 'sorry' that she didn't get to end up with the man she's marrying, but assured her that she would 'find someone too'.
The article has now been shared thousands of times on social media by users who mocked Higgins' 'scary' attitude towards her fiancé's ex. Read the full letter here, and hide the bunnies!https://www.theodysseyonline.com/you-may-have-worn-the-prom-dress-but-get-the-wedding-dress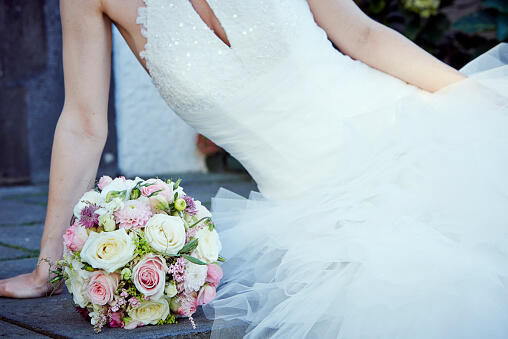 JTD in the Morning
Get to know JTD in The Morning on 100.3 The Peak in Albuquerque, NM
Read more