Our Sheets Are So Much Dirtier Than We Think!!!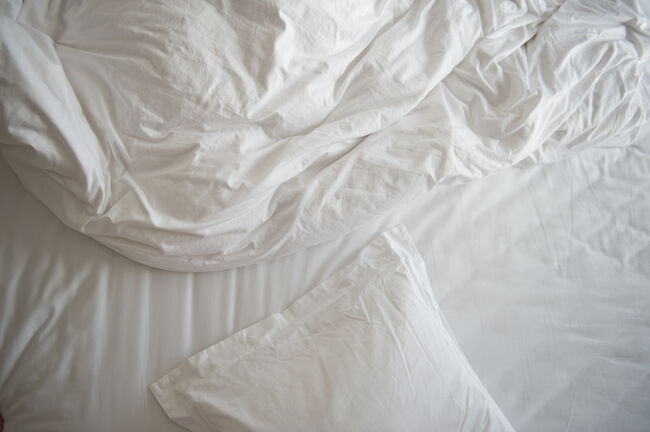 For a lot of us, our beds are our happy places, the spot we happily retreat to every night to burrow down in our comforters and pillows and get cozy for as long as possible. But according to new research, our beds are a lot grosser than we think. Just how nasty are we talking? Well, it turns out, your bed is probably dirtier than a chimpanzee's bed.
That's right, the place where we lay down to sleep each and every night is actually filthier than where chimps sleep. Researchers in a new studyfrom North Carolina State University swabbed 41 chimpanzee beds and tested them for "microbial diversity." And they found that human beds are more likely to be crawling with fecal, oral, and skin bacteria than chimp beds. Ew, right?
And all that filth in our beds is actually coming from us. Because people spend so much time inside, all of our bacteria (like feces and skin flakes) collects in our homes and in our beds because it doesn't have anywhere else to go. Chimps live outside and sleep in their natural environments, so they're not exposed to as much bacteria. They also change their beds more often, so bacteria doesn't have a chance to build up, but people tend to find a bed and stay in it for years and years, so bacteria has time to do it's thing.
So what can we do? Unless you want to wash your sheets every single day, not much. The upside is we've been living in this filth for our entire lives, so we don't really have to worry about it. But try not thinking about it tonight when you snuggle up to all that bacteria.

JTD in the Morning
Get to know JTD in The Morning on 100.3 The Peak in Albuquerque, NM
Read more