Anthony Bourdain, Celebrity Chef Is Dead at 61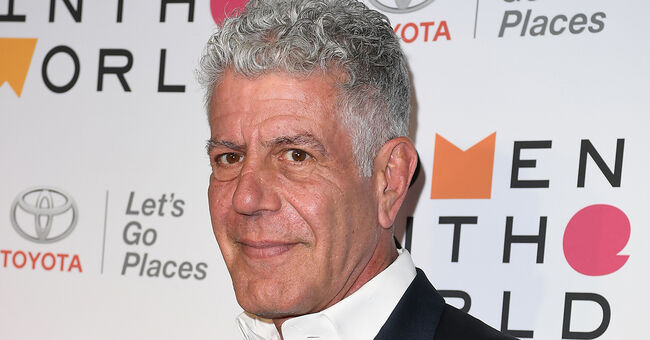 Celebrity chef and writer Anthony Bourdain is dead at the age of 61. CNN confirmed the death of the host this morning, saying Bourdain had committed suicide.
In a statement Friday (June 8) morning, CNN said, "It is with extraordinary sadness we can confirm the death of our friend and colleague, Anthony Bourdain. "His love of great adventure, new friends, fine food and drink and the remarkable stories of the world made him a unique storyteller. His talents never ceased to amaze us and we will miss him very much. Our thoughts and prayers are with his daughter and family at this incredibly difficult time."
Bourdain was in Strasbourg, France working on an upcoming episode of his award-winning CNN series, Parts Unknown.
Bourdain's death happened after fashion designer Kate Spade hanged herself in an apparent suicide at her Manhattan apartment on Tuesday. Spade was found hanged by a scarf she allegedly tied to a doorknob, an NYPD source said.
We can all help prevent suicide. The Lifeline provides 24/7, free and confidential support for people in distress, prevention and crisis resources for you or your loved ones, and best practices for professionals. Call the National Suicide Prevention Lifeline at 1-800-273-8255.

JTD in the Morning
Get to know JTD in The Morning on 100.3 The Peak in Albuquerque, NM
Read more