You Know What's Missing In Your Life? Probiotic Toothpaste!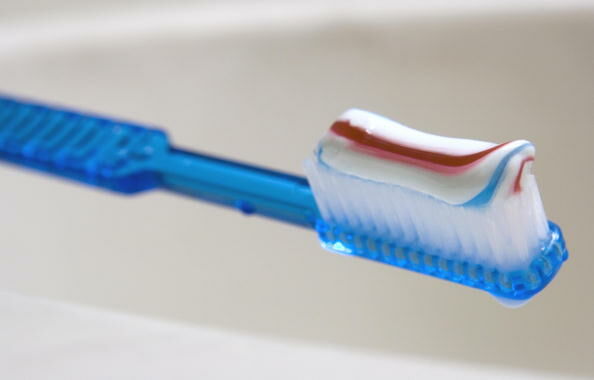 We all have our own personal hygiene habits, but brushing your teeth twice a day is one most of us can agree is essential. But the kind of toothpaste we use can make a big difference and one trendy ingredient has made its way to our tubes: probiotics. You probably know probiotics are good for our gut health, but it turns out, they're good for our oral health, too.
Bad bacteria can hide down in the deep pockets of our gums and while brushing, flossing and getting regular dental cleanings can help get rid of the bacteria, there is a downside. "Traditional toothpaste has a lot of chemicals to eradicate bad bacteria," explains dentist Lewis Ehrlich. "But it also causes collateral damage, wiping out the good bacteria, too."
So brushing with probiotic toothpaste can boost the good bacteria, making our mouths healthier. Swapping common toothpaste ingredients like potassium nitrate or triclosan for natural ones like Panax Notoginseng extract, which fights bad breath, periodontal disease, and swelling gums without the chemicals, could be the way of the future.
And because we swallow between 800 and 2,000 times a day, Dr. Ehrlich points out that by brushing with a probiotic toothpaste, "you're going to be transporting some bacteria down into the gut as well." So it's good for your mouth and your gut, too. Bonus!

JTD in the Morning
Get to know JTD in The Morning on 100.3 The Peak in Albuquerque, NM
Read more