Inducing Labor Might Save You From C-Section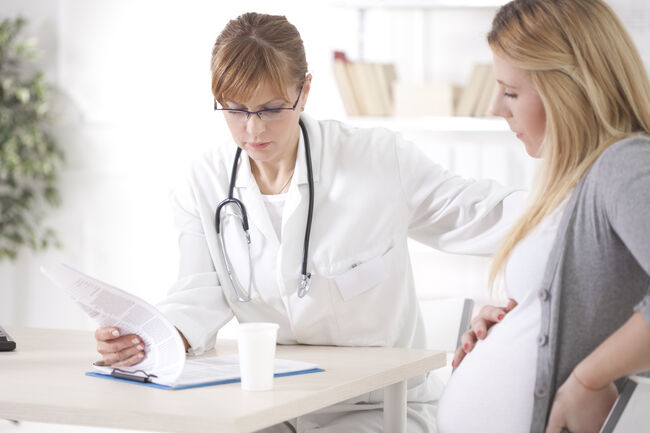 Big news for pregnant people: healthy women with normal pregnancies can have labor induced at 39 weeks without worrying that it will make them more likely to have a C-section, according to a new study. The idea has always been that inducing labor increases the chance for complications, which leads to more cesarean sections, which can put mom and baby at risk.
"This study is a potential game changer and will have a significant impact on the practice of obstetrics," explains senior study author Dr. George Macones. "The concern has been that inducing labor - even at 39 weeks - would increase C-section rates and health problems in newborns. We found inductions at 39 weeks lowered, not raised, the number of deliveries by cesarean section."
So why 39 weeks? A pregnancy is 40 weeks long, but it's considered full term at 39 weeks. Dr. Tara Narula explains that after that point, the benefit of having the baby in longer isn't considered significant and the lowest fetal mortality is at 39 weeks. And while C-sections are generally considered safe, it's still a major surgery that comes with risks and keeps new moms in the hospital longer.
As a result of this study, the American College of Obstetricians and Gynecologists and the Society for Maternal-Fetal Medicine say it's now a reasonable option for docs to offer to induce labor at 39 weeks, "after discussing the options thoroughly" with first-time moms who have low-risk pregnancies.

JTD in the Morning
Get to know JTD in The Morning on 100.3 The Peak in Albuquerque, NM
Read more