Ben & Jerry's Holding Vote To Bring Back Limited Batch Flavor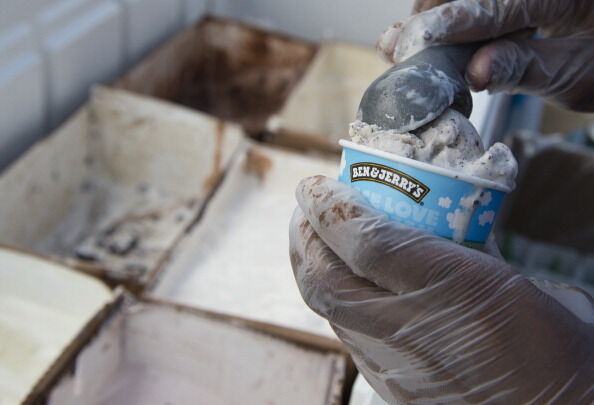 Ben & Jerry's fans certainly play favorites when it comes to flavors, and when the company introduces Limited Edition flavors many are left disappointed when that flavor's time is up and it suddenly disappears. Well, those fans are in luck, because Ben & Jerry's just announced they're going to bring back one of those limited time additions, and they want the public to help them choose which one.
Fans have from now until October 9th to choose between one of six options, with the winning flavor set to return to freezers in December. Flavors in the running include:
Candy Bar Pie – Peanut butter ice cream, with fudge flakes, chocolate nougat and sweet and salty pretzel swirls.
Chocolate Cherry Garcia

– Chocolate ice cream with cherries and fudge flakes.
Nutty Caramel Swirl – Nougat ice cream, with peanuts, fudge flakes and a salty caramel swirl.
Bob Marley's One Love

– Banana ice cream with caramel and cookie swirls with chocolate peace signs.
Peanut Butter Half Baked – Chocolate and peanut butter ice cream with gobs of peanut butter cookie dough and fudge brownies
Phish It's Ice…. Cream

– Caramel malt ice cream with almond toffee pieces, fudge fish and caramel swirl.
The six flavors were chosen by the company's Flavor Gurus, who each picked their favorites from previous Limited Batch options. "We're really excited to give our fans the chance to bring back a flavor," Flavor GuruHaylee Nelson shares. "Sometimes, we just need a little help when we can't decide ourselves!" Click here to vote for your favorite.

JTD in the Morning
Get to know JTD in The Morning on 100.3 The Peak in Albuquerque, NM
Read more