Why You May Want To Quit Twitter, According To Science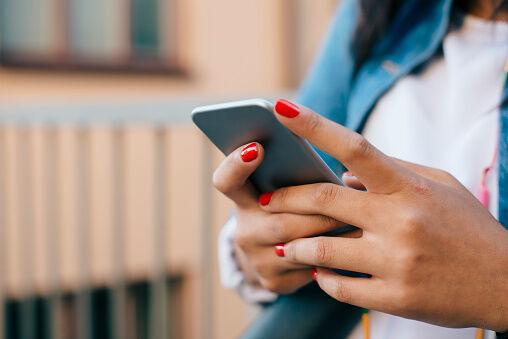 Kanye West is one of the latest celebrities to quit Twitter and Instagram, joining other stars like Ruby Rose, Millie Bobby Brown, and Ed Sheeran who've shut down their social media accounts before. They've all got their own reasons for taking a break, but a lot of it comes down to backlash and bullying.
And as great as it is to scroll through sometimes and keep up with what everyone is doing, studies show social media actually makes us feel lonely and miserable, which is not exactly what you're going for when you're wasting time on your phone. So if one comment can ruin your day or you feel like crap after looking at Instagram, maybe you've considered cutting back on your social media time or quitting altogether. And if that's the case, these science-backed reasons support your choice.
It exposes you to cyberbullying

- Statistics

show that more than half of teens have been bullied online, with 87% reporting it happened on Facebook and 18% on Twitter. Cyberbullying is linked to low self-esteem, anger, frustration, and even thoughts of suicide.
Trolls may be actual psychopaths - Several

studies quizzed online users about things like whether they "enjoy physically hurting people" and found the meanest commenters show traits of narcissism, sadism, and psychopathy.
It's isolating -

A recent study finds that the more time people spend on social media, the more alone they feel.

Get this - spending over two hours on sites like Instagram and Facebook can double your chance of feeling socially isolated, compared to scrolling for half an hour or less.
It makes you spend more - When we see our friends living the high life, we want in, too. And research shows seeing friends' pics of their perfect plate or vacation makes around

four in 10 adults more likely to look for a similar meal or getaway. A third of millennials report feeling pressured to keep up with friends' spending habits and two-thirds say they compare their lives to others because of social media.
It lets companies track you -

When you "like" and follow brands and influencers on Facebook and other social media networks, advertisers are following your digital footprint. That's why you get those targeted ads on other sites.

JTD in the Morning
Get to know JTD in The Morning on 100.3 The Peak in Albuquerque, NM
Read more