HALLOWEEN: Haunted Hotels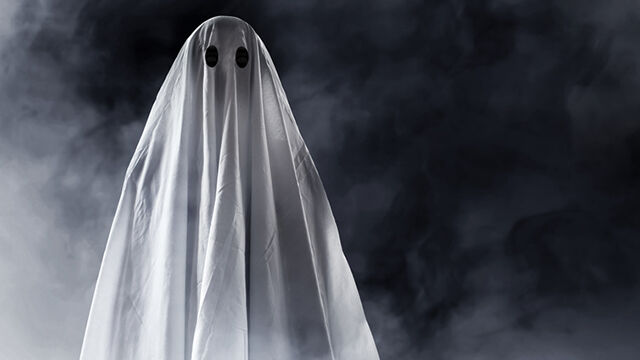 It's officially the spookiest time of the year. That means jack-o-lanterns, scary movies, costumes, and doing anything and everything haunted. A corn maze and haunted hayride are all in good fun, but would you stay in a hotel that is supposedly really home to ghosts and spirits?! If you're brave enough, why not take a weekend and stay in one of these haunted hotels? If you dare …
Omni Shoreham Hotel in Washington, D.C.: Suite 870 or "the ghost suite" as hotel employees call it, was home to financial advisor Henry L. Doherty and his family back in the early 1930s. The story is his maid, wife, and daughter all mysteriously died in that room. The room was vacant for 50 years, but was renovated for guest use again in the '80s. Apparently the furniture moves on its own, doors slam and guests and employees have heard voices
The Francis Marion Hotel in Charleston, South Carolina: The hotel is supposedly haunted by the ghost of Ned Cohen. He came to the hotel in the 1930s to have a romantic encounter with his girlfriend ... but he ended up dead. His body was "smashed" on the street in front of the hotel. No one knows exactly what happened, but a lover's spat ended up in a haunted hotel. Supposedly guests not only hear creepy noises at night, but they have seen shirt sleeves ... yep, just shirt sleeves of what is thought to be Ned's disembodied ghost.
The Stanley Hotel in Estes Park, Colorado: This is the hotel that inspired The Shining. It is supposedly haunted by the original owner, F.O. Stanley, who haunts the stairwells while his wife randomly plays the piano. There are a bunch of haunted rooms as well. You can even take the hotel-sponsored night spirit tour.
The Hollywood Roosevelt in Los Angeles: Old Hollywood star Montgomery Clift, who took his own life in 1966, is said to haunt the 9th floor of the hotel and favors room 928. He has been seen roaming the halls and even playing his trumpet. Even Marilyn Monroe's ghost has revealed herself in hotel mirrors!
The Moana Surfrider Hotel in Honolulu: Jane Stanford, co-founder of Stanford University was murdered at the hotel, and it's still unsolved. She was poisoned there in 1905 and has been haunting the hotel ever since. (Cosmo)

JTD in the Morning
Get to know JTD in The Morning on 100.3 The Peak in Albuquerque, NM
Read more